Director, Ian McKay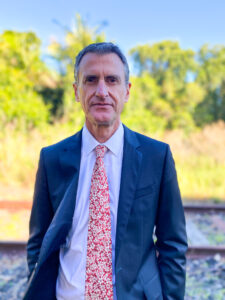 Ian McKay has been a legal practitioner since 1995. He leads a firm dedicated to providing quality representation in all jurisdictions. Ian has a well-deserved reputation for being a professional and committed advocate for his clients.
Ian has been practicing law in Byron Bay and the Northern Rivers area since 2003 and his practice continues to enjoy a great reputation. Ian has been working in the legal profession for greater than 20 years. In the 1980's he worked as an articled clerk in a large commercial firm while completing a Bachelor of Laws. He later worked as a District Court Judge's associate for 2 years. Formerly a practising barrister, Ian worked at the private bar and also for the DPP, Aboriginal Legal Service and Prisoner's Legal Service.
Director, Tom Ivey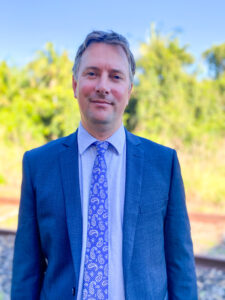 Tom Ivey has a background in criminal and environmental law. Tom was admitted in 2009 and joined the South Australian Legal Services Commission (Legal Aid) as a criminal lawyer. Since then Tom has practised predominantly in criminal law.
In late 2010 Tom moved to the Byron area and was employed by the Aboriginal Legal Service as a criminal lawyer in their Lismore office. He gained a reputation in the Northern Rivers as a competent, committed and thorough practitioner. Tom has extensive experience in all of the region's courts from Tweed Heads to Ballina and inland to Casino. He appears in the Local, Children's and District Courts in a wide range of criminal matters.
Tom is an approachable and relaxed person who will assist you with your legal problem in a friendly and non-judgmental manner. He steers clear of "Legal-ese" and will explain your options in a practical, straightforward way. Having spent the majority of the last few years in the Local court, he is familiar with the matters that typically arise and the best way to tackle them to achieve the optimum result.